Angela Cameron – CA, CPA
A chartered accountant by qualification, Angela is a recruitment leader by nature.
Having founded Consult at her kitchen table in 2009, from humble beginnings, and as the CEO from 2009 – 2023, Ang has grown the company into one of New Zealand's largest and most respected specialist recruitment partners.
Central to the continued success of Consult has been Ang's belief that one exceptional person can change a business. Her focus has, therefore, always been to foster long-term relationships with outstanding talent through unforgettable recruitment experiences.
Ang has also spent many years recruiting, but her role today is as Executive Director, focusing on growth projects and adding value for our clients and candidates with a different lens.
As a female leader (in an area typically dominated by men), Ang is an avid supporter of women ready to step up and take their place at the decision table. She is excited by people with ambition, drive and the tenacity to excel.
In 2019 Ang's leadership ability was recognised as the SARA Recruitment Leader of the Year.
When she's not in the office, Ang can be found supporting her two daughter's from the sidelines, spending time with her husband Paul or walking her dog on the beach, Luna.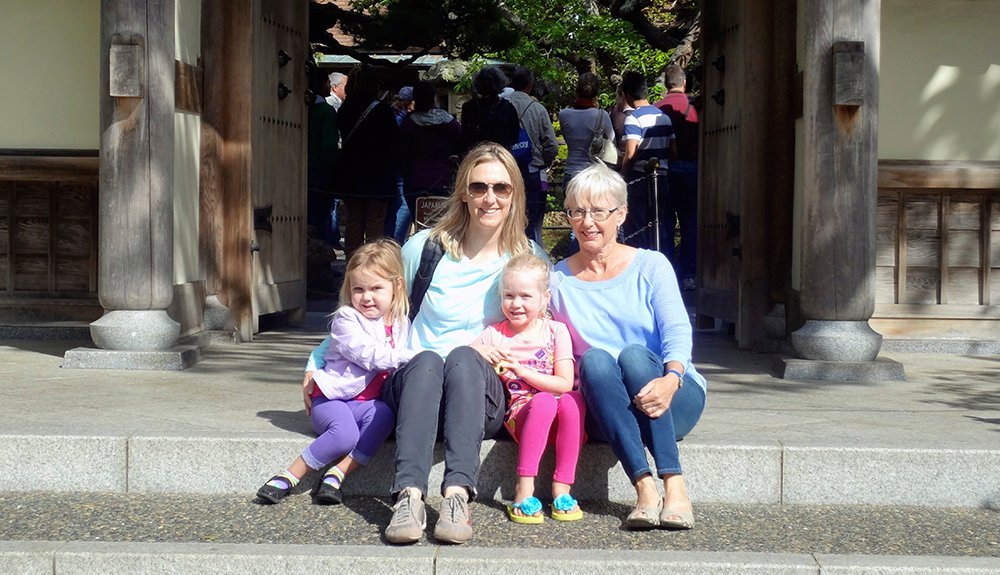 Testimonials
Your consultants where knowledge able what my skills are. There was good follow-up when there was a staff change.
They're genuine and professional in all of the dealings I have had with them. Angela and Steve create a wonderful culture and it shows through the team.
The big thing with Consult is around the interaction with you as a customer. The process is around building a relationship first with the sales aspect being secondary.
Really awesome people that I dealt with.
I like the people at consult. They give a personal touch and tries to understand the needs of clients to help them achieve their career goals.
I have used Consult as both a candidate and employee and found the service from both perspectives to be fantastic. I would recommend them to anyone needing a recruitment professional in the accounting and finance space.
Had an awesome experience, and we always like to refer other businesses when we have had great service ourselves. Consult were able to take the stress out of finding our next person. The whole process was easy and their helpful suggestions along the way were invaluable.
A Very prompt response received. The whole Consult team is very professional yet personal. I feel that they genuinely care about you as a person and your career path - not like other countless agencies who just focus on sales! I have recommended Consult to many of my friends.
Very happy with professional , friendly and helpfulness of team members at Consult that I have dealt with. Have dealt with Consult recruitment team for over 15 years and have seen the team grow from strength to strength. They have always provided both great support and guidance to me as an applicant looking for the next challenge and as an employer looking for new team members. The team is very professional , helpful and friendly. Would highly recommend them to companies and applicants.
Love the team at consult. Would definitely work with them in the future. Consult are a group of down to earth and likable people. The are easy to work with and understand your needs completely. They are always a point of contact for me and recommend them to others.
One of the best, if not the best, recruitment companies that I've dealt with!
Good communication, presented good candidate and provided added value with seminar last week!
Consult are the ONLY recruitment agency who didn't just tell me to keep re-applying if I saw a new role. They appear to have good systems and people. The website is excellent.
Thank you for the awesome introductions which are truly some of the best I've seen. These are very much appreciated as was the time and advice you gave me the other day. You and the team at Consult are so much better to deal with than the competition it's not funny. Very refreshing from a candidate POV and no wonder that you've been able to grow so much over the last few years.
I wanted to say a big THANK YOU to you and your team for all the great work you've done for me. I thank you for the time and effort you spent on finding amazing assignments with good pay rates. That clearly shows me that you truly value and appreciate your temps and for that I am truly grateful. I wish you and Consult all the best for the future and hope you get the best candidates always, for you are truly an agency that really looks after their people. I would definitely refer friends and colleagues on to Consult Recruitment.
Steve and Angela were enthusiastic, warm and extremely professional. I was given sound advice in response to my queries throughout my job search. Great feedback on improving my CV, too.
Consult provides a great service and is different to many run of the mill recruiters. They really stand out from the rest.
Angela really stood out for me. She was the first recruitment agent to say "No" when I was seeking payroll work (which I do not particularly like but had a lot of experience in). Thanks for looking out for my individual interests - it helped me a lot as I was quite lost there for a time!
Steve and Angela are friendly, professional and approachable at all times either for advice or just a catch up. I never hesitate to recommend Consult Recruitment to friends and colleagues who are searching for work, approaching them was the best decision I could have made.
I managed to fill my staffing requirements from the high calibre of candidates Angela put forward. She was extremely professional, diligent, and capable, but more importantly, she listened to me and my requirements. This enabled the right candidates to be appointed as quickly as possible. I have no hesitation in recommending Consult.